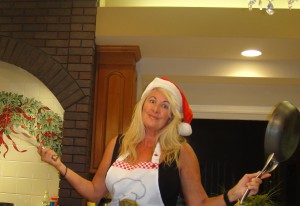 Just when u thought it was safe to sidle back into to those pre holiday skinny jeans, here comes the Newport Beach (and Corona del Mar) Restaurant Week.
Gosh, January in Corona del Mar might be one of the Nations's best kept secrets with temperatures ranging from cute sweater cool to summer shorts sizzling. Yes, the days are shorter this time of year but they are on the "grow" and anyhow, there are lots of us who would rather endure a flu shot than to sit indoors from Spring through Fall, so Restaurant Week is really the only time to get a "taste" of what those patio and view impaired local zagat restaurants have to bring to the table. Okay, I have used up my pun allowance for this post.
There are two of these events each year. One in October and one in late January. If u come hungry, you can savor the best of the chefs in this city for around $15 for a three course lunch and around $25-35 for Dinner. I've already enjoyed a great meal at the Port in Corona del Mar and I have my eyes on a few contenders for this evening.
There is never a dull moment here in Corona del Mar and I hope that you can come by to join me in some delicious food. C'mon, it will be a gas(tronomical experience)….er, sorry. Definitely over quota.